Last year some time I whipped up a simple site based on a premise I'd had knocking around in my head for a while. The aim is simple: send jovial insults to people you know.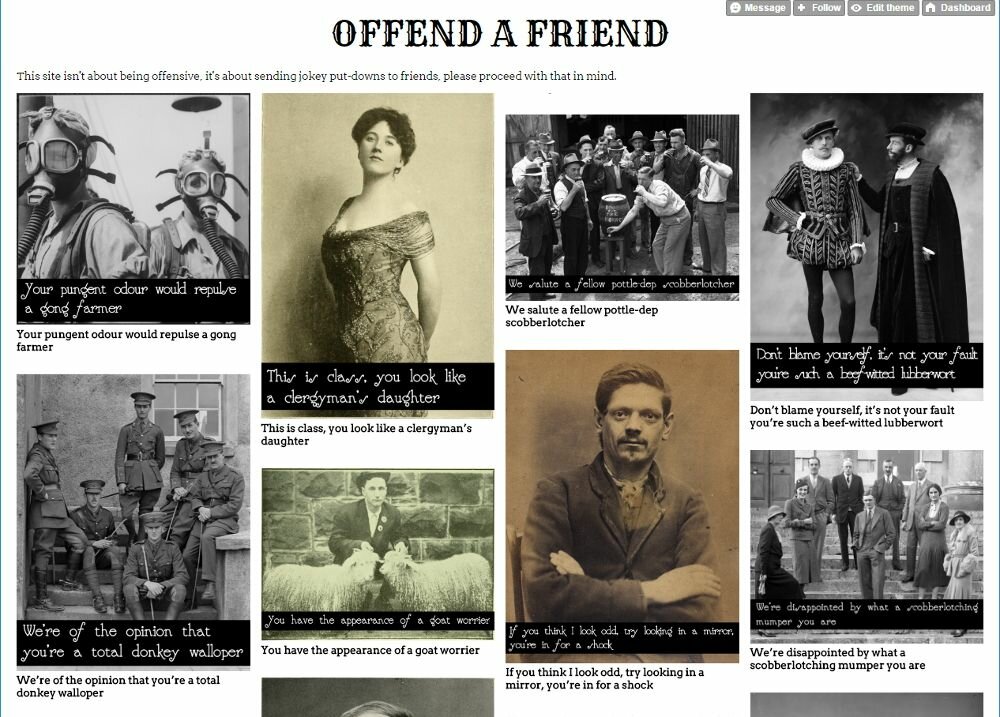 I originally registered a domain and hosted it on GitHub pages but as the domain expired, despite the relatively low cost, I was reluctant to waste money on a vanity project. I could have left it hosted with a Github domain, but I had been looking for an excuse to try another platform.
I knew you could bend Tumblr to host more than just the traditional tumblog format with chronological posts and this gave me the opportunity to try it.
Storing your content
The site is fairly simple, largely consisting of a bunch of images. In fact it's closer to a single page app (SPA) than a proper website. The first task, therefore, was to figure out how to store those images so they were accessible.
As it turns out, you can store static content in relation to a theme on Tumblr, but there's no easy way to retrieve these. On the original site I used a JSON file to store image names, etc. I would then simply use the paths in the file to retrieve the relevant images. Continue reading…