Viewfinder Design – Services
Alongside our design services, we also provide some related services, such as web application development, website maintenance and reports on exisiting websites.
We can develop web applications for a variety of uses to be based on both a local intranet and usable via the web. This could mean access to client details, live stock lists, timesheet submission or database management. No more upgrading software on all the users desktops, no more support calls asking to have software installed. Every user can be given access to it, instantly.
Getting your website built and on show is only half the battle, without constant updating your information will become obsolete or misleading, and can also have a negative effect on the public's perception of your business. The world is a constantly changing place, and no matter how static your information, it will always change; people leave, offices move, product lines change. We offer an updating service that means your site will never be out of date, be it daily, weekly, monthly or yearly.
If you have an existing website, you may face other pitfalls: poor cross-browser support and bad usability. These can seriously influence whether a customer can see your site, let alone return to it. We look at compatibility issues, usage problems and identify any mistakes in it's design or layout that may hinder the client experience. We can provide a comprehensive report that lets you know how your site measures up, with suggestions about how to fix it.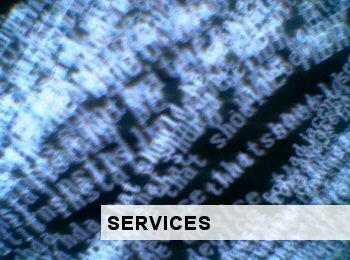 Web-based applications are stored on one central server, which makes them easy to maintain, and allow users to connect through any web browser
MAINTENANCE
Websites need constant updating to reflect the changing climate, company goals and products/services
REPORTING
Accessibility has recently become a very big issue with sites that don't conform now capable of being prosecuted